Emi's Story
Founder and Designer of Emi Conner Jewelry - welcome to my little world brightened by the light of gemstones and their enchanting meaning.

I feel incredibly humbled to have been blessed with the life that I find myself living. Having moved from my home-country of Thailand in 2005 to explore the world and live the American dream, with the help of my husband and a select team of beautifully skilled craftspeople back home, I work to tailor an ever-evolving collection of fine jewelry that aspires to instill strength, positivity, and sparkle.
After almost 10 years working as a self-confessed computer geek, I longed for a way to be creative and embrace how nature inspires me every day. In 2010 I was presented with a hematite ring as a gift, I was fascinated with its energy and fell undeniably in love with the world of crystals, gemstones, and minerals. As my little collection flourished, I discovered that we could carry this positive energy wherever we go by wearing these stones as jewelry. The idea of forging delicate and meaningful pieces of art that could bring light to others captivated me, and so as my hands took to making jewelry, my imagination began to unfold.

"You need to find what sparks a light in you
so that you in your own way can illuminate the world."
-Oprah Winfrey.
For a long time, I worked to teach myself the art of jewelry-making; sculpting metals, discovering stones and figuring out how to use new tools and techniques. As my self-taught knowledge grew, my affection for the craft did too and so I set off to Stewart's International School for Jewelers in Florida in pursuit of an adventure that would steer my new skill from fascination to devotion. Learning new ways to develop and perfect my craft, from traditional casting methods to diamond setting and jewelry repairs, I was able to build the courage I was looking for to turn my adventure into a real-life business, and so Emi Conner Jewelry was born.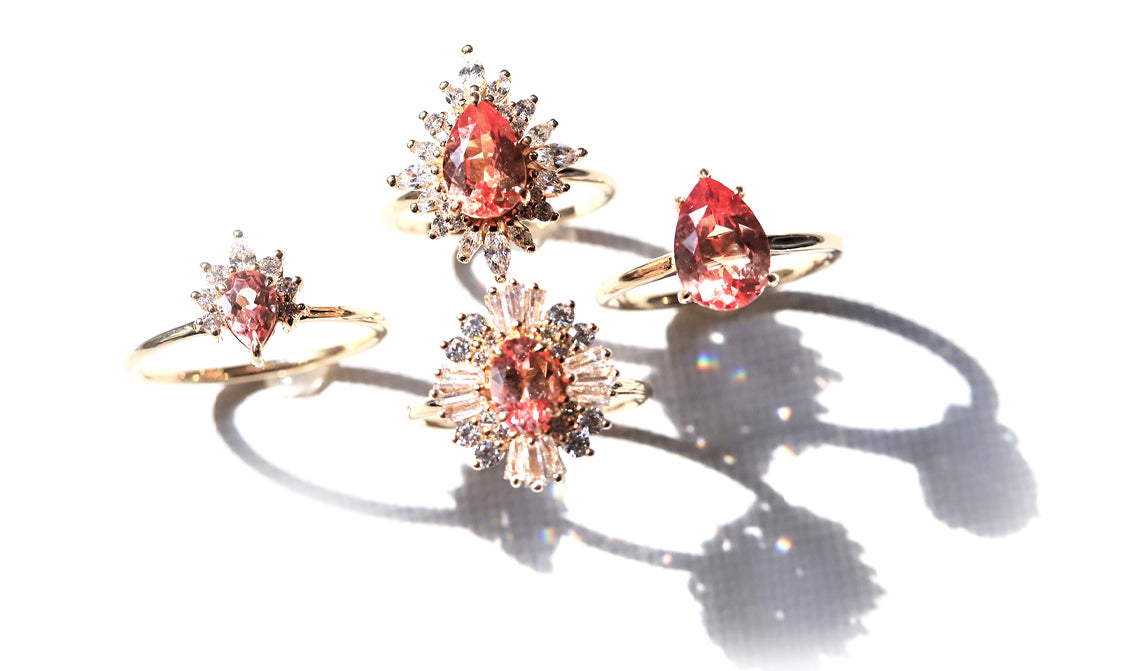 Our Vision
Our vision is to create stunning jewelry that inspires wearers to feel beautiful, empowered and encourages a positive mindset by using gemstones infused with meaning. We hope each piece of jewelry we create will bring you joy and brighten your world daily.
Our Mission
At Emi Conner, we create timeless jewelry filled with magical vibes and made with love! Handmade with both new and traditional techniques; infused with energy to magnify the power and healing properties of our gemstones, every Emi Conner piece is charged with positivity to instill light, strength and sparkle.

We consider jewelry to be glistening little drops of magic that mark a moment, a memory, a story or a dream; and so understand how special your piece is to you, which is why we seek to manifest original jewelry that has a depth of meaning to carry with you, beyond something beautiful. We work to create an inclusive collection of both fine and semi-fine jewelry, using an assortment of beautiful materials to ensure that truly anyone can find light and love in each and every piece.

Since most of our collection is inspired by nature, it is with intention that we try to make meaningful little differences in the world: in the way we forge our jewelry with love, creating original designs that come from the heart to heal and bring joy; in the way we consciously consider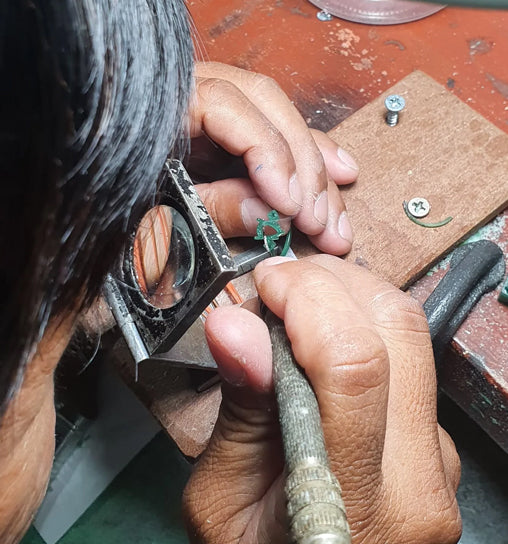 our impact on our environment, mapping out our mission to a sustainable and ethical philosophy; and in the way that our vision works to empower your wellbeing and encourage a fearless spirit within you.

With a meticulous attention to detail, each piece of jewelry holds a simplistic design with intricate notes of charm and femininity. Our collection of rings, necklaces and earrings are curated with an effortless balance between vintage and modern-bohemia where they can be styled simply by themselves or layered uniquely to tell your own story. Our jewelry is handcrafted to the highest quality from start to finish and made to treasure forever.

Whether you choose one of Emi's signature pieces, or a custom design, our wish is to provide you with a truly magical and personal experience and so please take a look at our collection here, or if you'd like to get in touch, please contact us here.

To discover more about Emi's story, or find out about our adventure as a small business, read more here.
Meet The Team
with the help of my husband and a select team of beautifully skilled craftspeople back home, I work to tailor an
ever-evolving collection of fine jewelry that aspires to instill strength, positivity and sparkle.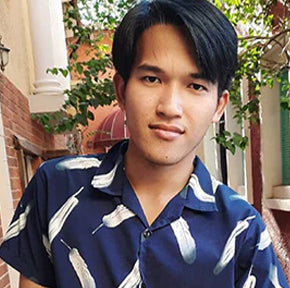 Esther Schulze Ehope Marketing
Ethics & Sustainability
At Emi Conner Jewelry we are committed to ethical practice - from mindfully sourcing materials, to delivering an honest customer service...

All of our natural diamonds are ethically-sourced through the most respected suppliers who adhere to and enforce the standards established by the Kimberley Process.

We strive to use gemstones that are dutifully sourced in a way that maintains our integrity as a brand. By forming trust with our suppliers to understand the origins and traceability of stones, we can work together as an industry to encourage safe, responsible mining and healthy working conditions.

We use 100% recycled metals across our entire collection and create each piece in limited quantities, handmade to order to minimize the impact our making-processes have on the environment and to reduce our footprint as a business.

In honor of our spirituality, we impart love, life and kindness upon each step of our odyssey and seek to provide you with a truly magical and personal experience. Since it is nature itself that inspires our designs and provides us with the energy and diversity of its materials to form our jewelry, we work in a way to treasure the earth and the people that live within it.

As humanity evolves, it is our duty to grow in an effort to preserve the world's natural resources and protect the people working to cultivate our materials. By continuously discovering new ways to promote a strong ethical and sustainable mission, we promise to work with love, knowledge, gratitude and an understanding of our responsibility.